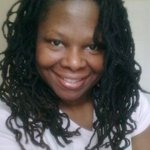 Amanda Trought
I am a mixed media artist and my work principally looks at the use of colour and texture and creative writing and how when combined they can impact on an individual either as a viewer or a participant. I have been running a range of workshops and seminars that allow the participant to develop at their own pace and examine their own creativity. I have been collaborating with a day care centre specialising in dementia care and have clients who have additional conditions such as Parkinson's and speech impediments. The work has been proving invaluable as it has demonstrated the impact that creativity and colour and massage therapy all have on these conditions. Subsequently the work produced has been featured in a conference on arts and health within the Health service - looking at the impact of art on health care. I have also delivered a presentation on 'Dementia Care - connecting through arts' at the National Patient Environment and the Arts Conference in London. I blog, and I am also working on creative resources and activities that can be used either by those in the health service, carers and wider groups of people and also run an online Arts in Health network providing information on activities, links, resources and good practice. Amanda Trought joined Society6 on April 24, 2012
More
I am a mixed media artist and my work principally looks at the use of colour and texture and creative writing and how when combined they can impact on an individual either as a viewer or a participant. I have been running a range of workshops and seminars that allow the participant to develop at their own pace and examine their own creativity. I have been collaborating with a day care centre specialising in dementia care and have clients who have additional conditions such as Parkinson's and speech impediments. The work has been proving invaluable as it has demonstrated the impact that creativity and colour and massage therapy all have on these conditions. Subsequently the work produced has been featured in a conference on arts and health within the Health service - looking at the impact of art on health care. I have also delivered a presentation on 'Dementia Care - connecting through arts' at the National Patient Environment and the Arts Conference in London.
I blog, and I am also working on creative resources and activities that can be used either by those in the health service, carers and wider groups of people and also run an online Arts in Health network providing information on activities, links, resources and good practice.
Amanda Trought joined Society6 on April 24, 2012.
Popular by Amanda Trought
33 results
Filter