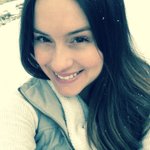 Amber Bettie
I have an intense and unbridled love affair with art and music, as well as making friends with animals and surrounding myself with things that sparkle. Born and raised in Arizona currently living in the great Pacific Northwest with the love of my life, a fat old pit bull and 3 ornery chickens. Amber Bettie joined Society6 on January 21, 2016
More
I have an intense and unbridled love affair with art and music, as well as making friends with animals and surrounding myself with things that sparkle.
Born and raised in Arizona currently living in the great Pacific Northwest with the love of my life, a fat old pit bull and 3 ornery chickens.
Amber Bettie joined Society6 on January 21, 2016.