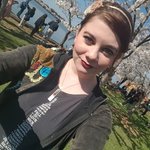 Aesthetic Intelligence
I'm currently an illustration Major at BYU-Idaho. I specialize in very stylized line-driven artworks and hope to one day create illustrations for children's books. I've got a lot to learn, but I hope that you're still able to enjoy my art. Follow me on Instagram @aesthetic_intelligence Aesthetic Intelligence joined Society6 on February 22, 2014
More
I'm currently an illustration Major at BYU-Idaho. I specialize in very stylized line-driven artworks and hope to one day create illustrations for children's books. I've got a lot to learn, but I hope that you're still able to enjoy my art.
Follow me on Instagram @aesthetic_intelligence
Aesthetic Intelligence joined Society6 on February 22, 2014.