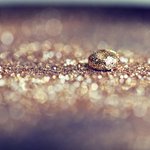 Amelia Kay Photography
Amelia is a self taught photographer living in the suburbs of Denver, Colorado, but she was raised in Northern Virginia just outside Washington, DC.
more » Amelia has loved photography for as long as she can remember and as a child, she used to dream of making photography her career. But, Amelia's life took a different direction after high school. While in college, she studied Criminal Justice and then became a Flight Attendant after graduating. Then, in 2005, when Amelia's daughter was born, she rediscovered her passion for photography! When her daughter was about a year old, Amelia decided she wanted to learn more about photography and be more in control of how her images turned out. She read books and got advice from many other talented photographers. In this time, Amelia got a macro lens from her husband as a Mother's Day gift and found her passion for fine art photography.
Amelia loves to photograph flowers and butterflies and beautiful landscapes. She also loves to create abstract art from everyday items such as a stone path or the carousel at the Denver Zoo. She is always trying something new with her photography in order to stretch her horizons.
With her photography, Amelia strives to capture all the beauty surrounding us. She loves to make a simple photograph into a work of art! She also strives to create something that will make someone smile - brighten up their day or room! With Amelia's digital darkroom technique of many of her photos, she is attracted to the warmth the photograph gives and she is sometimes drawn to give a photo painting-like quality. Nothing makes her happier than to have others enjoy her work as much as she does!
Besides photography, Amelia is a stay at home mom to her two young children who are her world! She loves to camp and hike with her husband and kids in beautiful Colorado and to travel with her family. She also loves to spend her days at the zoo and botanical gardens with her children.
As Seen On The Pioneer Woman * ColorInc Pro Lab * Casa Sugar * S and O Productions * Creature Comforts * Gallery Mio Art Gallery - Denver, Colorado * Poppytalk Handmade * Lushlee * Sfgirlbybay * Niche, Geneva, IL * Rooster and Moon Coffee Pub, Denver, CO * F-Stop Photography Magazine Issue #43 * Decor8 Blog * HGTV.ca Blog * F-Stop Magazine Issue #45 * Handmadeology.com * Bath Makeovers Magazine - A Better Homes and Gardens Special Interest Magazine - Spring 2011 *
Read more
Amelia Kay Photography's Store
Filter