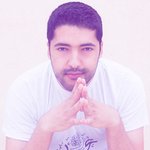 Amine Kaddari
I am a graphic designer with nine years of experience, creating almost everything, web graphics, mobile UI, mobile games, motion graphics, logos, video editing and also some digital art as well. I always look forward to make the best for my clients, I love challenges and finding smart solutions. I love traveling, hiking, reading books, watching manga. Amine Kaddari joined Society6 on June 25, 2015
More
I am a graphic designer with nine years of experience, creating almost everything, web graphics, mobile UI, mobile games, motion graphics, logos, video editing and also some digital art as well.
I always look forward to make the best for my clients, I love challenges and finding smart solutions.
I love traveling, hiking, reading books, watching manga.
Amine Kaddari joined Society6 on June 25, 2015.