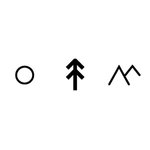 amongthepine
Be outside, get inspired, love your Earth.
"Home is where your heart is full. You feel a constant euphoria and you never want to leave that moment that you wish could last an eternity.
Home for me is where the light hits the pine trees just right, where the peaks are dusted with snow, where you reach such great heights that it must be heaven, where the lakes are more blue than the sky, where time seems to stop, and where the moments fully seize me.
Home is when I'm in the presence of the mountains. Most say they feel insignificant when surrounded by such glorious giants. I feel welcomed, loved, at peace, and like maybe I am enough. That's all I could ever ask for. That's home."
Read more