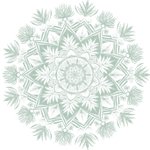 In Good Stead
In Good Stead is the act of outpouring JOY and bringing healing into peoples lives through the design of their environments and the objects around them.
Amy Stead is passionate about colour, and uses textiles and objects to create happy and healing spaces to live, work and play.
Read more
In Good Stead's Store
Filter
You are currently on society6.com.