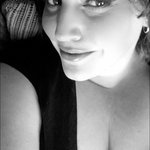 Amy K. Garcia ~ Artistry & Photography ~
I was born in 1975, and raised in a small community just outside of Chicago, Illinois by blue collar parents with hippy flair. I have had a passion for the arts since I could first hold crayons. The story goes my mother handed me a pencil at 18 months of age and I drew the most magnificent tree for a toddler and then argued with her it was a horse. I guess it could be stated that I have always seen artistic expression as coloring "outside the lines". I personally credit my long-term, sometimes tumultous, love affiar with the arts to the nirvana I experienced while viewing Marc Chagall's "America Windows" at The Art Institute of Chicago when I was just five years old. The sheer bliss I felt in that moment is when I KNEW my life's passion would be through creations made by my own hand. It would be a feeling I could only achieve through through artistic expression. I am mostly a self-taught artist with a fortunate foundation built by learning the fundamentals of art first at Northern Illinois University on scholarship during an accelerated art course for high school students, and then later onto the Art Institute of Chicago for two classes geared towards high school students and the basic principles of art. I went onto study fine arts for two more years at Triton College. I prefer to work in the mediums of pastel, charcoal, inks and oil paint. I also have a particuliar affection for portraiture. Currently I reside in a suburb of Chicago with my husband, two children, two dogs and two cats. Amy K. Garcia ~ Artistry & Photography ~ joined Society6 on October 3, 2013
More
I was born in 1975, and raised in a small community just outside of Chicago, Illinois by blue collar parents with hippy flair.
I have had a passion for the arts since I could first hold crayons. The story goes my mother handed me a pencil at 18 months of age and I drew the most magnificent tree for a toddler and then argued with her it was a horse. I guess it could be stated that I have always seen artistic expression as coloring "outside the lines".
I personally credit my long-term, sometimes tumultous, love affiar with the arts to the nirvana I experienced while viewing Marc Chagall's "America Windows" at The Art Institute of Chicago when I was just five years old. The sheer bliss I felt in that moment is when I KNEW my life's passion would be through creations made by my own hand. It would be a feeling I could only achieve through through artistic expression.
I am mostly a self-taught artist with a fortunate foundation built by learning the fundamentals of art first at Northern Illinois University on scholarship during an accelerated art course for high school students, and then later onto the Art Institute of Chicago for two classes geared towards high school students and the basic principles of art. I went onto study fine arts for two more years at Triton College. I prefer to work in the mediums of pastel, charcoal, inks and oil paint. I also have a particuliar affection for portraiture.
Currently I reside in a suburb of Chicago with my husband, two children, two dogs and two cats.
Amy K. Garcia ~ Artistry & Photography ~ joined Society6 on October 3, 2013.
Amy K. Garcia ~ Artistry & Photography ~'s Store
39 results
Filter