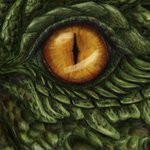 amy o'hanlon
What inspires me to draw are those brisk days when the wind nips at your cheeks and whispers in your ear. Those niggling feelings that there- just out of sight- is something that rustles the leaves and shifts the grass as it hides from modern eyes. The vast endlessness of a horizon line. The potential of the fantastical. The reminiscence of a history. The optimism of a story. The pessimism of a story. The appreciation of a story. The ability to tell a story. So, if you have a story to tell, and you'd like my help to tell it with pictures, just send me a note! Because I think gaining some experience doing art would do wonders for the story of my life! find more of my stuff at: aeohanlon.carbonmade.com annaparma.deviantart.com amy o'hanlon joined Society6 on January 21, 2013
More
What inspires me to draw are those brisk days when the wind nips at your cheeks and whispers in your ear. Those niggling feelings that there- just out of sight- is something that rustles the leaves and shifts the grass as it hides from modern eyes. The vast endlessness of a horizon line. The potential of the fantastical. The reminiscence of a history. The optimism of a story. The pessimism of a story. The appreciation of a story. The ability to tell a story.
So, if you have a story to tell, and you'd like my help to tell it with pictures, just send me a note! Because I think gaining some experience doing art would do wonders for the story of my life!
find more of my stuff at: aeohanlon.carbonmade.com annaparma.deviantart.com
amy o'hanlon joined Society6 on January 21, 2013.