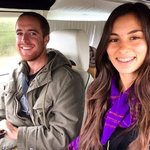 Amy Squiggles
I'm an artist from the Illawarra region, Australia. I love creating dreamy scenes and images. I draw inspiration from my dreams, nature, geometric shapes, symmetry, the tiniest petal to the vastness of the starry sky and everything in between. In fact, just about anything will inspire me to draw. If you like what you see you can follow my society6 account. Instagram: https://instagram.com/amysquiggles/ Amy Squiggles joined Society6 on March 29, 2015
More
I'm an artist from the Illawarra region, Australia. I love creating dreamy scenes and images. I draw inspiration from my dreams, nature, geometric shapes, symmetry, the tiniest petal to the vastness of the starry sky and everything in between. In fact, just about anything will inspire me to draw. If you like what you see you can follow my society6 account.
Instagram: https://instagram.com/amysquiggles/
Amy Squiggles joined Society6 on March 29, 2015.
Amy Squiggles's Store
41 results
Filter