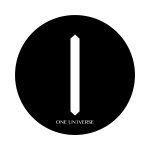 ONEUN1VERSE
We are a divine expression of light and love manifested into physical reality to spread it and awaken humanity to their DIVINITY. 👽 We are perfectly imperfect, we are Nature, we are Space, we are Me, I am You, and we are ONE with ALL. 🌚🍃🍂🍁🌻 Thank you for all your love and support! You can check out my works here: www.facebook.com/ONEUN1VERSEINC www.instagram.com/ONEUN1VERSE ONEUN1VERSE joined Society6 on July 22, 2014
More
We are a divine expression of light and love manifested into physical reality to spread it and awaken humanity to their DIVINITY. 👽 We are perfectly imperfect, we are Nature, we are Space, we are Me, I am You, and we are ONE with ALL. 🌚🍃🍂🍁🌻 Thank you for all your love and support! You can check out my works here:
www.facebook.com/ONEUN1VERSEINC www.instagram.com/ONEUN1VERSE
ONEUN1VERSE joined Society6 on July 22, 2014.