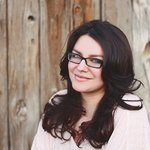 Ana Guerrero
I'm a simple girl... mommy, blogger and photographer living in a small town in California.
I love photography. I love to capture moments in time. Welcome to my shop! Please feel free to browse around and bookmark what you like. I know the prices in my shop are a little higher than most but I really do value my work and I think it's totally worth it. These prints would make a beautiful addition to your/someone's photo collection or to your own home.
Thank you for your visit.
Read more
Ana Guerrero's Store
Filter