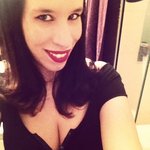 Ana Lu Grosso
About Ana Lu Grosso
Hello my name is Ana Lu, i'm graduated in fashion design, i worked seven years with patterns and everything else as well. I dropped everything and went to live in Australia, where i started to work with photography. I arrived to Brazil in 2011. When i decided to studying photography.
My portfolio can be viewed at:
www.analugrosso.com.br
I still do some draws so I hope you all like my ideas, photos and everything in here! :D
Ana Lu Grosso joined Society6 on January 24, 2013.