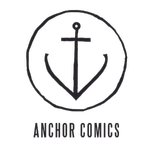 Anchor Comics
www.anchorcomics.com
Artist Sean Miller is the founder and creator of Anchor Comics, based in Stockton, Ca. His most notable work is on "The Original", a six issue series set in a dystopian future, focusing on the worlds first superhero and his struggles with coming out of retirement to face a growing threat to humanity.
Sean started his art career in early 2012 and has worked with other talented artists such as Ramon Villalobos, Travis Compton (editor at Anchor Comics), and Adam Messinger.
Keep an eye out for the collected volume of "The Original", due late 2014.
You can see Sean's work at www.seangregorymiller.tumblr.com, www.seangregorymiller.vsco.co and www.anchorcomics.bigcartel.com
Sean is open for commissions and can be contacted through www.anchorcomics.com
Thanks!
Read more