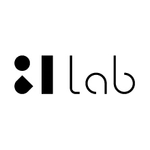 &1 lab
The eye is raped by too much unbearable background noises. In 2003 Simone Facchinetti and Andrea Salvi created &1 lab. Two complementary experiences, grown in the graphic design field, to put order to images and words with respect and attention. Our means: visual experimentation and the search of new languages for the visual COMMUNICATION. Our aims: the will of intending to a personal model of visual EDUCATION. &1 lab is a laboratory for design and realization of printed publications, web sites, communication campaigns, coordinated images for firms, companies, associations and, of course, private peolple. &1 lab is a registered trademark, unauthorized reproduction of the txt or images in this hypertext prohibited. Please visit: www.andonelab.com &1 lab joined Society6 on January 27, 2014
More
The eye is raped by too much unbearable background noises. In 2003 Simone Facchinetti and Andrea Salvi created &1 lab. Two complementary experiences, grown in the graphic design field, to put order to images and words with respect and attention.
Our means: visual experimentation and the search of new languages for the visual COMMUNICATION. Our aims: the will of intending to a personal model of visual EDUCATION.
&1 lab is a laboratory for design and realization of printed publications, web sites, communication campaigns, coordinated images for firms, companies, associations and, of course, private peolple.
&1 lab is a registered trademark, unauthorized reproduction of the txt or images in this hypertext prohibited.
Please visit: www.andonelab.com
&1 lab joined Society6 on January 27, 2014.