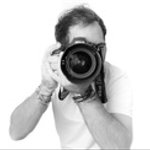 Andoni Silva
Restless, spontaneous, innovative and with a unique sense of what is life all about. Andoni Silva is always looking to portray in his photographs the reality in its pure essence, always after naturalness. Images that speak for themselves, that are full of life, captivate feelings and make the moment last forever. Pictures with own soul, that are capable to transport you to the place where they belong and tell you stories such as the stories of the people in them. Andoni Silva was born in 1981 and with only 17 years, he entered the world of photography working for a photo store at the time where negatives and non-digital cameras were all the rage among professionals. Years later he decided to dedicate his life to his passion, photography. it all begun in his hometown, Palma de Mallorca. As a portrait and fashion freelance photographer, his passion for travel and especially his visit to India in 2012 make him take a new path that will certainly give a lot to talk about in the coming months. Andoni Silva´s Collection bets for a concept that focuses in own style photography that treats every single picture with special love offering exclusive limited editions, of 10 prints, all numbered and signed. Andoni Silva is a member of: - The Federation of European Photographers (www.europeanphotographers.eu) - Spanish Federation of Professional Photography and Image (www.fepfi.es) - Professional directory Photographers.com (www.photographers.com) - Photography Directory Photodir (www.photodir.net) Andoni Silva joined Society6 on August 28, 2013
More
Restless, spontaneous, innovative and with a unique sense of what is life all about. Andoni Silva is always looking to portray in his photographs the reality in its pure essence, always after naturalness.
Images that speak for themselves, that are full of life, captivate feelings and make the moment last forever. Pictures with own soul, that are capable to transport you to the place where they belong and tell you stories such as the stories of the people in them. Andoni Silva was born in 1981 and with only 17 years, he entered the world of photography working for a photo store at the time where negatives and non-digital cameras were all the rage among professionals.
Years later he decided to dedicate his life to his passion, photography. it all begun in his hometown, Palma de Mallorca. As a portrait and fashion freelance photographer, his passion for travel and especially his visit to India in 2012 make him take a new path that will certainly give a lot to talk about in the coming months.
Andoni Silva´s Collection bets for a concept that focuses in own style photography that treats every single picture with special love offering exclusive limited editions, of 10 prints, all numbered and signed.
Andoni Silva is a member of:
The Federation of European Photographers (www.europeanphotographers.eu)
Spanish Federation of Professional Photography and Image (www.fepfi.es)
Professional directory Photographers.com (www.photographers.com)
Photography Directory Photodir (www.photodir.net)
Andoni Silva joined Society6 on August 28, 2013.
Andoni Silva's Store
36 results
Filter