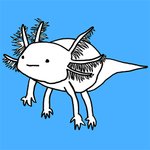 Andrea Willette
Hello! My name is Andrea Willette & I am based in the UK, creating joyful artwork and designs. I enjoy working with papercutting, watercolour painting and brush pens, and I love to make work that is sweet, uplifting, and positive.
/
Website & Blog: www.andreawillette.com
Contact: hello@andreawillette.com
I'm not using social media at the moment, so get in touch directly or check out my blog.
Thanks for visiting!
Read more