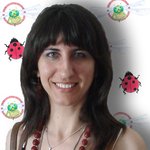 Andreea Dumez
Color addicts! Go beyond a drab world & become creative, elegant & sophisticated. I'm Andreea, an illustrator | fine artist | pharmacist - (pharmacy keeps me sane and organized :)) ). I've always been fascinated by colors. I grew up in a family of engineers, but each of us had an eye for art.
I developed respect both for hard sciences and for the creative nature inside me. This dualism has always been both my weakness and my strength. Sometimes I feel like too much science suffocates the artistic side, but a lot of times it actually sparks more imagination. There is a fine line to cross between art and science. When brought together, they transform into amazing moments of creativity.
My blog and my creations are all about mixing and matching colors and patterns and applying them to homes and lifestyle. Society6 allows me to find that creative niche where I can find a practical purpose to all my creations, on home decor, wall art, phone covers and more.
Being also a pharmacist and working daily with patients, I find a tremendous satisfaction in seeing people getting their health back on track. Well-paired colors will make you happier and boost your mood. And believe me when I say, good mood is the root of good health.
My mission is to help you harmonize the colors within your soul and the colors surrounding your everyday life, so that you can be more fulfilled.
-- www.andreeadumez.com -- https://www.facebook.com/AndreeaDumezArtist/ -- https://www.pinterest.com/andydumez/ -- https://www.instagram.com/andreea.dumez/
Read more
Pillows by Andreea Dumez
Filter