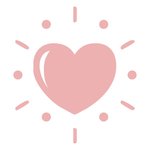 DeiaChan Shop
I am a magic being that comes from another world to share, warm and nourish your day with my art. Through the illustration and graphic design I am focused to creating a colorful, lovely, delicate work showcasing some sweet aspects from my childhood. Follow on me on instagram @deiachanstore :: facebook.com/deiachanshop/ :: andreiatreptow.com/blog DeiaChan Shop joined Society6 on August 23, 2013
More
I am a magic being that comes from another world to share, warm and nourish your day with my art. Through the illustration and graphic design I am focused to creating a colorful, lovely, delicate work showcasing some sweet aspects from my childhood.
Follow on me on instagram @deiachanstore :: facebook.com/deiachanshop/ :: andreiatreptow.com/blog
DeiaChan Shop joined Society6 on August 23, 2013.