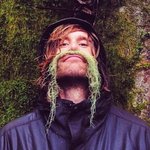 Andy Bustin
Photography has been a huge part of my being for almost 10 years now. My work has been greatly influenced by my education and interest in human-environment interaction, sustainability, and Earth systems. I believe that much like geography, photography is all about investigating temporal, spatial, cultural, and environmental relationships. I hope you enjoy the photos as much as I enjoy wandering around the world taking them. Andy www.andybustin.com adbphotos@gmail.com www.one-wayyy.tumblr.com Andy Bustin joined Society6 on April 3, 2012
More
Photography has been a huge part of my being for almost 10 years now. My work has been greatly influenced by my education and interest in human-environment interaction, sustainability, and Earth systems. I believe that much like geography, photography is all about investigating temporal, spatial, cultural, and environmental relationships. I hope you enjoy the photos as much as I enjoy wandering around the world taking them.
Andy
www.andybustin.com adbphotos@gmail.com www.one-wayyy.tumblr.com
Andy Bustin joined Society6 on April 3, 2012.
Andy Bustin's Store
13 results
Filter