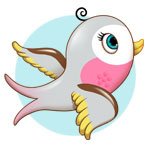 Andy Ward Studio
The studio produces artwork for fashion, advertising, toys & games, stationary & greetings, and editorial clients globally. Andy's work has appeared on Airplanes, buses, and catamaran's through to catwalks, book covers & apps. His animated work has appeared on BBC2, Channel 4 & London's Imax Cinema.
Andy has held regular slots in most of the UK national newspapers, producing over 1000 illustrations for the UK's Daily Mail alone.
He was awarded the AOI professional award for Advertising & Design in 2014 and was shortlisted again in 2015. He has won two Clios for his work with AIDES.
Read more
Andy Ward Studio's Store
Filter