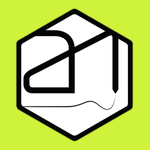 an.artwrok
Augusto Nishimori- Graphic Designer from Curitiba, Brazil | Car Spotter | Automotive Drawings custom. Welcome to my fanpage, which will be posted my works of various car models I decided to combine two things I like drawing and cars, I'm rather a "Car Spotter Artist". I graduated in Design, my focus is more on graphic works, but whenever spare time, I am creating and designing some new art. The style of my designs are more "sketch", where digital drawing scribbles and spots are part of the art. Fanpage: https://www.facebook.com/an.artwrok an.artwrok joined Society6 on September 26, 2014
More
Augusto Nishimori- Graphic Designer from Curitiba, Brazil | Car Spotter | Automotive Drawings custom.
Welcome to my fanpage, which will be posted my works of various car models
I decided to combine two things I like drawing and cars, I'm rather a "Car Spotter Artist". I graduated in Design, my focus is more on graphic works, but whenever spare time, I am creating and designing some new art. The style of my designs are more "sketch", where digital drawing scribbles and spots are part of the art.
Fanpage: https://www.facebook.com/an.artwrok
an.artwrok joined Society6 on September 26, 2014.