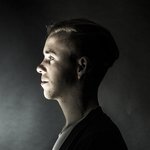 anekdote
Hello World! Welcome to my little world of Graphic Design. My name is Nicolai Boye Brodersen and I do graphic design in all forms. When I graduate this summer with a BA in Graphic Communication I am looking for jobs, and freelance work in Copenhagen. Check out my portfolio here: https://www.behance.net/anekdote Please don't hesitate do write me a message for any job enquiries! - Anekdote anekdote joined Society6 on September 11, 2013
More
Hello World!
Welcome to my little world of Graphic Design. My name is Nicolai Boye Brodersen and I do graphic design in all forms. When I graduate this summer with a BA in Graphic Communication I am looking for jobs, and freelance work in Copenhagen.
Check out my portfolio here: https://www.behance.net/anekdote
Please don't hesitate do write me a message for any job enquiries!
anekdote joined Society6 on September 11, 2013.