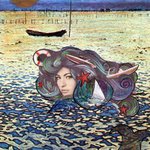 Angela Bruno
I love every aspect of photography therefore I don't want to commit myself to a single topic. There are a lot of different things that I'm interested in. I don't have a typical style. Besides photography I also like painting and especially collage. www.angelabruno.de Follow me on facebook: http://www.facebook.com/angela.bruno.fotokunst Angela Bruno joined Society6 on February 17, 2011
More
I love every aspect of photography therefore I don't want to commit myself to a single topic. There are a lot of different things that I'm interested in. I don't have a typical style. Besides photography I also like painting and especially collage.
www.angelabruno.de
Follow me on facebook: http://www.facebook.com/angela.bruno.fotokunst
Angela Bruno joined Society6 on February 17, 2011.
Carpe Diem Kjg_Cards Home by Angela Bruno
1000+ results
Filter