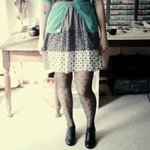 angela haugland
photography has always been one of my many passions, and this shop serves as a creative outlet for that. many times, i'll catch myself daydreaming about wandering the world with my camera in tow, capturing as much of the beauty as possible in its tiny sensors. welcome to my daydreams... Check out my Facebook page here: http://facebook.com/angelahaugland Sign up for my monthly newsletter here: http://eepurl.com/jRo15 angela haugland joined Society6 on January 31, 2012
More
photography has always been one of my many passions, and this shop serves as a creative outlet for that. many times, i'll catch myself daydreaming about wandering the world with my camera in tow, capturing as much of the beauty as possible in its tiny sensors. welcome to my daydreams...
Check out my Facebook page here: http://facebook.com/angelahaugland Sign up for my monthly newsletter here: http://eepurl.com/jRo15
angela haugland joined Society6 on January 31, 2012.