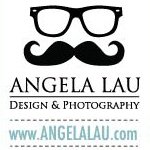 AngelaLau
Angela Lau is a designer, photographer based in Toronto. Her best work is when traveling with STIMMA (www.stimma.org), documenting medical and construction missions for communities in third world countries. She has a slight obsession with anything to do with bunnies and has developed cat allergies this past year from adopting too many rescue cats. website: www.angelalau.com facebook: www.facebook.com/angelalau.photography AngelaLau joined Society6 on October 3, 2012
More
Angela Lau is a designer, photographer based in Toronto. Her best work is when traveling with STIMMA (www.stimma.org), documenting medical and construction missions for communities in third world countries. She has a slight obsession with anything to do with bunnies and has developed cat allergies this past year from adopting too many rescue cats.
website: www.angelalau.com facebook: www.facebook.com/angelalau.photography
AngelaLau joined Society6 on October 3, 2012.