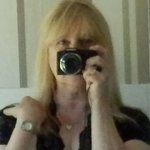 Prosperity art
I just love designing! Whether it is digital art work, watercolours, sketches, ceating jewellery from upcycled materials, writing....I'm just creative! Please do browse all the different categories. I am sure you will find something that will suit your taste and your pocket!
Read more
Prosperity art's Store
Filter
You are currently on society6.com.