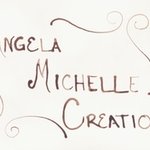 AngelaMichelleCreations
I have been passionate about the environment and the arts as long as I can recall. My art has always taken a more 'nature' themed direction. This is my first time posting my paintings and sketches for sale. I hope to share my works with more art-lovers through this venture. FACEBOOK PAGE: https://www.facebook.com/AngelaMichelleCreations AngelaMichelleCreations joined Society6 on January 21, 2014
More
I have been passionate about the environment and the arts as long as I can recall. My art has always taken a more 'nature' themed direction. This is my first time posting my paintings and sketches for sale. I hope to share my works with more art-lovers through this venture.
FACEBOOK PAGE: https://www.facebook.com/AngelaMichelleCreations
AngelaMichelleCreations joined Society6 on January 21, 2014.