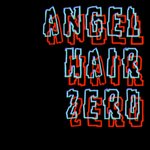 angelhairzero
i'm justin marc lloyd. i like to make art. i also really like clothes. i've been doing graphic design on and off for 14 years. i've recently started to get more serious about physical art as well as digital. these are all my designs. any and all purchases are tremendously appreciated. keep in mind i only get a small portion of these sales. http://www.justinmarclloyd.com angelhairzero joined Society6 on February 10, 2013
More
i'm justin marc lloyd. i like to make art. i also really like clothes. i've been doing graphic design on and off for 14 years. i've recently started to get more serious about physical art as well as digital. these are all my designs. any and all purchases are tremendously appreciated. keep in mind i only get a small portion of these sales.
http://www.justinmarclloyd.com
angelhairzero joined Society6 on February 10, 2013.