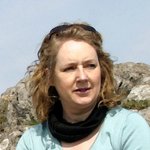 anipani
Anipani works at illustration for design with an aesthetic sensiblility that references past masters as well as demonstrating a keen interest in photography. Literature is another source of inspiration. A background in the print and packaging industry sparked an interest in design, and this was somewhat interrupted by the arrival of children! Creativity is a great exploration of the world, and children are a wonderful prompt to that world of discovery. Murals and models were the outlet for a few years. It is a joy to return to the design process through print on demand, having an outlet for illustration. Find more about me here: https://linktr.ee/modestlyanipani https://www.facebook.com/modestlyanipani/ https://twitter.com/anni103 https://amonikabyanyuvva.wordpress.com/ https://www.instagram.com/modestlyanipani/ anipani joined Society6 on January 3, 2013
More
Anipani works at illustration for design with an aesthetic sensiblility that references past masters as well as demonstrating a keen interest in photography. Literature is another source of inspiration. A background in the print and packaging industry sparked an interest in design, and this was somewhat interrupted by the arrival of children! Creativity is a great exploration of the world, and children are a wonderful prompt to that world of discovery. Murals and models were the outlet for a few years.
It is a joy to return to the design process through print on demand, having an outlet for illustration.
Find more about me here: https://linktr.ee/modestlyanipani
                                               https://www.facebook.com/modestlyanipani/     
                                        
                                               https://twitter.com/anni103


                         
                                                https://amonikabyanyuvva.wordpress.com/



                                        https://www.instagram.com/modestlyanipani/

anipani joined Society6 on January 3, 2013.