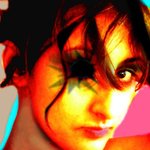 Anita Shukla
50% of the profit I make from my art will go to my nominated NGO, i-India: www.i-indiaonline.com - a charity for street children in Jaipur.
I am an animator, video jockey, filmmaker, illustrator, storyteller, painter and tabla player. My moving images can be seen on www.anitashukla.com
Read more
Anita Shukla's Store
Filter
You are currently on society6.com.