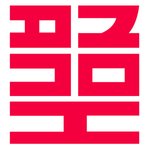 anjohinc
Hi there! The name's Andrew and I'm a Singapore-based artist & designer. Now saying you're an artist does hold some gravitas but I can't really describe myself in any other sort of way. Illustration is my passion and I'm glad that it has evolved to not just be a hobby for me but for it to also become lifestyle as well. I hope you nice time browsing and such. Have a great day :-) anjohinc joined Society6 on January 4, 2016
More
Hi there!
The name's Andrew and I'm a Singapore-based artist & designer. Now saying you're an artist does hold some gravitas but I can't really describe myself in any other sort of way. Illustration is my passion and I'm glad that it has evolved to not just be a hobby for me but for it to also become lifestyle as well.
I hope you nice time browsing and such. Have a great day :-)
anjohinc joined Society6 on January 4, 2016.
anjohinc's Store
86 results
Filter