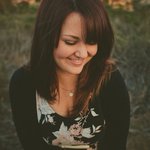 Anna Delores
Anna Delores Photography is Emily Reiter, a photographer in Los Angeles, California specializing in vintage-style, travel-inspired fine art images for modern home decor.
I live in Hollywood and work my "day job" at an architecture school in downtown Los Angeles. I love vintage-inspired imagery and strive to integrate vintage elements in each and every one of my photographs. "Anna Delores" is named after my maternal great-grandmother (Anna) and my paternal grandmother (Delores) in a salute to my heritage and appreciation of the influence of ancestry in my identity as an artist.
Anna Delores Photography was founded in 2011 and can also be found on Etsy, Twitter, Blogger, Artist Rising, and Facebook. Anna Delores will also be featured at the RAWartist showcase in Hollywood in February 2012.
Read more
Anna Delores's Store
Filter