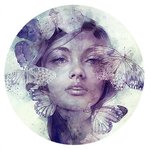 Anna Dittmann
About Anna Dittmann
Hi, I'm Anna Dittmann. I grew up in San Francisco and moved to Georgia where I received my BFA in illustration at the SCAD. I like painting and ice cream.
I'd love to hear from you. For any questions, information regarding commissions, or feedback please email: info@annadittmann.com
Anna Dittmann joined Society6 on October 12, 2013.