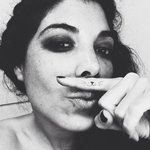 Anna Karenina
My name is Anna Karenina i am a designer with a passion for photography - in specially mobile - since i carry my phone wherever i go.
There is an attraction towards the tactile feeling of things, i love exploring emotions with my hands and through my feet. Emotions, nature specially the love for my cats and plants you will find amongst my photography.
I hope you have enjoyed what you see. I am available for commissions and collaborations.
You can also find me at:
https://www.instagram.com/annakarenina/ http://vsco.co/annakareninaa/
Email: annakarenina.design@gmail.com
Read more
Anna Karenina's Store
Filter