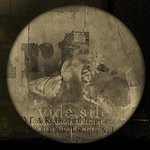 Anna Maria Karolak
Hi. My name is Anna and I am an artist from Warsaw. I specialize in illustration, oil painting, tempera painting (with gilding), graphic design and web design. I work as a freelancer. My services are: Karolak Art : www.karolak-art.com - my artworks Karolak Web Studio : www.karolak-webstudio.com - building HTML / WordPress websites Diplomas Lux : www.dyplomy-lux.pl – metal prints Anna Maria Karolak joined Society6 on February 23, 2017
More
Hi. My name is Anna and I am an artist from Warsaw. I specialize in illustration, oil painting, tempera painting (with gilding), graphic design and web design. I work as a freelancer.
My services are:
Karolak Art : www.karolak-art.com - my artworks Karolak Web Studio : www.karolak-webstudio.com - building HTML / WordPress websites Diplomas Lux : www.dyplomy-lux.pl – metal prints
Anna Maria Karolak joined Society6 on February 23, 2017.
Duvet Covers by Anna Maria Karolak
6 results
Filter
Department

Pillows & Bedding