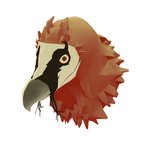 Anna Schillings
I'm Anna and I like to keep things simple. My work is kind of the place in my life where I can make everything light, make everything easy to absorb and maybe escape a bit from my everyday life when it's a pain in the ass - a place to just relax. Therefore I like to work with clean lines and in a very graphic way. At the same time I just love patterns and I like to draw things how their atmosphere and charm appears in my mind... If you like my work please visit me on: annaschillings.tumblr.com instagram.com/annasllgs facebook.com/annaschillingsart xx anna Anna Schillings joined Society6 on April 7, 2014
More
I'm Anna and I like to keep things simple. My work is kind of the place in my life where I can make everything light, make everything easy to absorb and maybe escape a bit from my everyday life when it's a pain in the ass - a place to just relax. Therefore I like to work with clean lines and in a very graphic way. At the same time I just love patterns and I like to draw things how their atmosphere and charm appears in my mind...
If you like my work please visit me on: annaschillings.tumblr.com instagram.com/annasllgs facebook.com/annaschillingsart
xx anna
Anna Schillings joined Society6 on April 7, 2014.