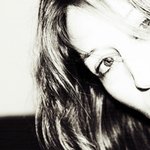 Anne Staub
"Photography is an ongoing creative and passionate journey. Often minimalist, nature is one of my main subjects, florals, macro but also black and white and impressionist photography, abstract, I also experiment with multiple exposures and scannography. Textures, contrast, lines, colours and shapes, all widely available and provided by nature, never cease to inspire me."
In my portfolio: macro floral black and white abstract cat animal nature people landscape flowers
anne-staub.blogspot.co.uk
My images do not belong to the public domain and may not be used in any way without my permission. All photographs and artworks in this portfolio are copyrighted and owned by the photographer, Anne Staub. Any reproduction, modification, publication, transmission, transfer, or exploitation of any of the content, for personal or commercial use, whether in whole or in part, without written permission from myself is prohibited. All rights reserved.
Read more