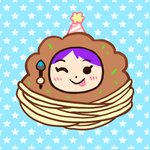 Annetti-Spaghetti
Annette. 25. Visual Artist. Hungry nerd. You can also find my work here: WEBSITE: http://annettispaghetti.weebly.com ETSY: https://www.etsy.com/shop/AnnettiSpaghetti TUMBLR: http://annetti-spaghetti.tumblr.com Feel free to contact me: lee.e.annette@gmail.com I hope to hear from you or that you get a chance to look at my work! Thanks for stopping by! :) Annetti-Spaghetti joined Society6 on December 14, 2013
More
Annette. 25. Visual Artist. Hungry nerd.
You can also find my work here:
WEBSITE: http://annettispaghetti.weebly.com
ETSY: https://www.etsy.com/shop/AnnettiSpaghetti
TUMBLR: http://annetti-spaghetti.tumblr.com
Feel free to contact me:
lee.e.annette@gmail.com
I hope to hear from you or that you get a chance to look at my work! Thanks for stopping by! :)
Annetti-Spaghetti joined Society6 on December 14, 2013.