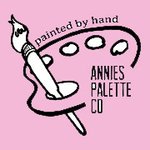 Annie Mason
Virginia watercolor artist Annie Mason is a former teacher, graphic artist, illustrator, wife, mother and seeker. Annie is anticipating the publication of a children's book as illustrator for author Dr. Bertice Berry. Watercolor is the medium of choice because of its translucent and luminous quality. Annie's themes are mostly free-standing objects from nature: birds, plants, animals and flowers, with emphasis on pattern and texture. Facebook: https://www.facebook.com/anniespalette/ Instagram: http://instagram.com/anniespalette Pinterest: http://pinterest.com/amason4932/watercolors/ Twitter: http://twitter.com/anniespalette Website: http://amason4932.wixsite.com/anniespalette If you purchase something from my store, thank you. Feel free to send me feedback and perhaps a picture to amason4932@gmail.com A copyright mark is not on the work file used on this site, but the artist retains the copyright when the work is sold or otherwise transferred unless there is a written transfer of the copyright. © 2018AnnieMason Annie Mason joined Society6 on July 15, 2015
More
Virginia watercolor artist Annie Mason is a former teacher, graphic artist, illustrator, wife, mother and seeker.
Annie is anticipating the publication of a children's book as illustrator for author Dr. Bertice Berry. Watercolor is the medium of choice because of its translucent and luminous quality. Annie's themes are mostly free-standing objects from nature: birds, plants, animals and flowers, with emphasis on pattern and texture.
Facebook: https://www.facebook.com/anniespalette/
Instagram: http://instagram.com/anniespalette
Pinterest: http://pinterest.com/amason4932/watercolors/
Twitter: http://twitter.com/anniespalette
Website: http://amason4932.wixsite.com/anniespalette
If you purchase something from my store, thank you. Feel free to send me feedback and perhaps a picture to amason4932@gmail.com
A copyright mark is not on the work file used on this site, but the artist retains the copyright when the work is sold or otherwise transferred unless there is a written transfer of the copyright. © 2018AnnieMason
Annie Mason joined Society6 on July 15, 2015.