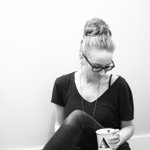 ANNA EVE
I am a Canadian self-taught graphic designer and photographer. I'm a hopeless romantic who lives in yoga pants and is fueled by coffee and wine, pizza, and dark chocolate with almonds. I have to create on the daily and love quiet time to recharge. I am a wife to a handsome man and a mom to two beautiful humans. I love traveling Southwestern Ontario for my kids' swim competitions and hockey games and hibernating in the winter. I'm in this to share a little piece of how I see this beautiful life. I hope you can find some inspiration here. ANNA EVE joined Society6 on April 22, 2013
More
I am a Canadian self-taught graphic designer and photographer. I'm a hopeless romantic who lives in yoga pants and is fueled by coffee and wine, pizza, and dark chocolate with almonds. I have to create on the daily and love quiet time to recharge. I am a wife to a handsome man and a mom to two beautiful humans. I love traveling Southwestern Ontario for my kids' swim competitions and hockey games and hibernating in the winter.
I'm in this to share a little piece of how I see this beautiful life. I hope you can find some inspiration here.
ANNA EVE joined Society6 on April 22, 2013.