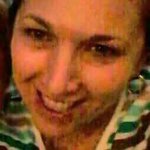 annart works
Biography Ann Maria Bonanni was born in Philadelphia, PA in 1969 and lives in King of Prussia, PA where she was also raised. She is a 1993 Graduate of Pennsylvania State University where she majored in Leisure Studies. Most of her career has been in Pharmaceutical Marketing but now is dedicated to creating art. In 2001, Bonanni was diagnosed with Neurological Hereditary Spastic Paraplegia which left her walking with assistance and unable to work. Her art work has been exhibited at ArtAbility at Bryn Mawr Rehab Hospital in Malvern, PA, Wayne Art Center in Wayne, PA and Main Line Art Center in Haverford, PA. Artist's Statement My interest in art started when I was in high school, then continued into college years. The art classes at Wayne Art Center (Wayne, PA) have brought me back to my high school and college days when I regularly participated in art classes. My media are pottery, jewelry making and print and collage. When viewing my art, individuals often find themselves inspired by colors and textures I use. Often the color pallet reflects the time of the year or season. Currently, I find print and collage are the best ways to express my thoughts and feelings. annart works joined Society6 on August 14, 2014
More
Biography Ann Maria Bonanni was born in Philadelphia, PA in 1969 and lives in King of Prussia, PA where she was also raised. She is a 1993 Graduate of Pennsylvania State University where she majored in Leisure Studies. Most of her career has been in Pharmaceutical Marketing but now is dedicated to creating art. In 2001, Bonanni was diagnosed with Neurological Hereditary Spastic Paraplegia which left her walking with assistance and unable to work. Her art work has been exhibited at ArtAbility at Bryn Mawr Rehab Hospital in Malvern, PA, Wayne Art Center in Wayne, PA and Main Line Art Center in Haverford, PA.
Artist's Statement My interest in art started when I was in high school, then continued into college years. The art classes at Wayne Art Center (Wayne, PA) have brought me back to my high school and college days when I regularly participated in art classes. My media are pottery, jewelry making and print and collage. When viewing my art, individuals often find themselves inspired by colors and textures I use. Often the color pallet reflects the time of the year or season. Currently, I find print and collage are the best ways to express my thoughts and feelings.
annart works joined Society6 on August 14, 2014.
annart works's Store
58 results
Filter