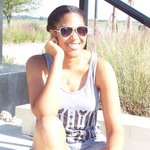 AnnMarie Dione
My name is AnnMarie. I dream big, huge, outrageous dreams, and it's my pleasure entirely to meet you! ​ I recently embraced art as a passion, and am trying vigorously to be able to draw and paint for a living, not just a pastime. My father is an award winning fine artist who instilled in me the incredible fundamentals and love of art. Every Saturday when I was young, I helped him teach a class at our local performing arts center and eventually developed into a child prodigy! Ok, not a prodigy, but I was pretty good. Over time, as an introverted, quiet girl, I submersed myself in various forms of artistic expression to escape the world around me. It's quite ironic that to escape my emotions, I became lost in expressing them, but that is my story and foundation for the passion I am so fortunate to have today. I invite you to be a part of my journey.. Get social with me on Instagram or Facebook! I love meeting new people and hearing their stories! And if you like some of the work I post, don't hesitate to purchase or make a special request (; THANK YOU TO ALL OF MY SUPPORTERS!! I APPRECIATE YOU MORE THAN YOU KNOW!! AnnMarie Dione joined Society6 on April 22, 2014
More
My name is AnnMarie. I dream big, huge, outrageous dreams, and it's my pleasure entirely to meet you! ​ I recently embraced art as a passion, and am trying vigorously to be able to draw and paint for a living, not just a pastime. My father is an award winning fine artist who instilled in me the incredible fundamentals and love of art. Every Saturday when I was young, I helped him teach a class at our local performing arts center and eventually developed into a child prodigy! Ok, not a prodigy, but I was pretty good. Over time, as an introverted, quiet girl, I submersed myself in various forms of artistic expression to escape the world around me. It's quite ironic that to escape my emotions, I became lost in expressing them, but that is my story and foundation for the passion I am so fortunate to have today.
I invite you to be a part of my journey.. Get social with me on Instagram or Facebook! I love meeting new people and hearing their stories! And if you like some of the work I post, don't hesitate to purchase or make a special request (;
THANK YOU TO ALL OF MY SUPPORTERS!!
I APPRECIATE YOU MORE THAN YOU KNOW!!
AnnMarie Dione joined Society6 on April 22, 2014.