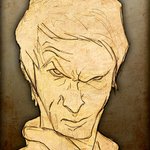 Tony Emerson
Tony lives and works in Boise, Idaho. As a human being, he spends his time earning at a local law firm and exploring the wilderness with his dog, Roland, and his soulmate Nicole. He's looking forward to making and sharing his Illustrations and Prints again.
Read more
Tony Emerson's Store
Filter
You are currently on society6.com.