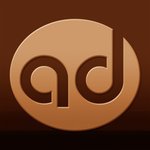 Anthony Mwangi
In simple terms, I am a natural student of art since I was a little child. I recall small awards from various institutions since I was in class 5. I have loved drawing all my life. For some time since I left high school, I ventured into graphic design which really helped me in day to day upkeep. Meanwhile, I would sell a painting here and there as I progressed in other avenues of Art. Photography is another passion I have cherished over the years. I have published two full color comic books in Kenya and Netherlands. 8 years ago I also got into 2D and 3D modeling and Animation. I feel this goes a long way in enhancing my artistic talents. All in all, my deepest love is for fine art. I am happy to be a member of Fine Art America. I look forward to showcasing most of my work in fine art, photography and digital arts in this forum. '... an artist is the one who appreciates works of art more than anyone else... ' Anthony Mwangi joined Society6 on March 25, 2014
More
In simple terms, I am a natural student of art since I was a little child. I recall small awards from various institutions since I was in class 5.
I have loved drawing all my life. For some time since I left high school, I ventured into graphic design which really helped me in day to day upkeep. Meanwhile, I would sell a painting here and there as I progressed in other avenues of Art. Photography is another passion I have cherished over the years. I have published two full color comic books in Kenya and Netherlands.
8 years ago I also got into 2D and 3D modeling and Animation. I feel this goes a long way in enhancing my artistic talents.
All in all, my deepest love is for fine art. I am happy to be a member of Fine Art America. I look forward to showcasing most of my work in fine art, photography and digital arts in this forum.
'... an artist is the one who appreciates works of art more than anyone else... '
Anthony Mwangi joined Society6 on March 25, 2014.