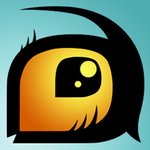 antCGi
I have been working within the games development industry since 1993 for some of the biggest companies at a senior level. During this time, I have grown as both an artist and animator as well as a manager.
I am the author of three successful technical manuals, Game Character Development in Maya (2004), Game Character Development (2008) and 3D Modeling in Silo (2010). These have been popular and have been translated into many different languages including Chinese.
I have also written many tutorials for 3DArtist and 3DWorld magazines as well as produced video tutorials for Digital Tutors.
Read more