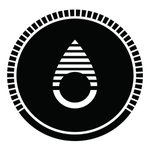 deprivedanxiety
Carl Sutton (deprivedanxiety) is a graphic designer/illustrator currently working and living in Cardiff, Wales. His work is an exploration of deconstruction, anatomy, entomology and symmetry. When he is not sketching or knee deep in vector madness he can usually be found watching b-movies, writing rhymes or playing sega. "clowns, sega, the circus, tin can phones, mannequin heads and shoelaces. They all work..." www.deprivedanxiety.com deprivedanxiety joined Society6 on November 27, 2009
More
Carl Sutton (deprivedanxiety) is a graphic designer/illustrator currently working and living in Cardiff, Wales. His work is an exploration of deconstruction, anatomy, entomology and symmetry.
When he is not sketching or knee deep in vector madness he can usually be found watching b-movies, writing rhymes or playing sega.
"clowns, sega, the circus, tin can phones, mannequin heads and shoelaces. They all work..."
www.deprivedanxiety.com
deprivedanxiety joined Society6 on November 27, 2009.
Tshirts by deprivedanxiety
5 result
Filter