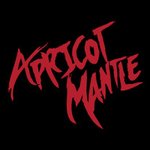 Apricot Mantle
About the Art Apricot creates his drawings with Prismacolor pencils. His artwork is inspired by various Science Fiction and Horror movies, taking from them the cheesy and kitsch aspects. They are his envisionments of B movies that are fleshed out using vivid colors and strong cartoonistic realism.
Using a wide array of fabrication techniques he builds his own unique custom frames to continue the concept and theme of the piece beyond the paper. He feels that conventional frames often times limit the art to be restricted to the confines of a simple rectangle. His work stands out from the wall and often resembles a sort of, "art theme park". Each drawing tells a different story and the custom frames help to illustrate that idea further.
The actual building process he uses mimics the same techniques that are used in designing and building props and sets for movies. He was taught by movie special effects engineer Rick Hilgner of Creative Concepts Enterprises who has been making special effects for movies for over 20 years. Apricot uses practical movie effect tricks and secrets in creating some of the finishes for the frames.
About the Artist Apricot Mantle broke into the lowbrow art scene in early 2009. First showing at La Luz de Jesus Gallery in the "Everything but the Kitsch N' Sync" show. He has since kept busy creating new drawings and custom themed frames for other shows in Los Angeles, Miami, San Francisco, Portland, New York and Atlanta. He has a bachelors in Illustration from Kendall College of Art and Design.
Read more
Apricot Mantle's Store
Filter