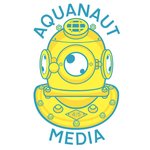 Aquanaut Media
Grant Ertl is a designer from Minneapolis Minnesota. He created Aquanaut Media as a brand that would connect his work and establish an overarching theme. Aquanaut's artwork is heavily based on science fiction, fantasy, and John Horatio Malkovich. Grab yourself a shirt. More work can be found at www.grantertl.com and www.aquanautmedia.com Aquanaut Media joined Society6 on July 3, 2014
More
Grant Ertl is a designer from Minneapolis Minnesota. He created Aquanaut Media as a brand that would connect his work and establish an overarching theme. Aquanaut's artwork is heavily based on science fiction, fantasy, and John Horatio Malkovich. Grab yourself a shirt.
More work can be found at www.grantertl.com and www.aquanautmedia.com
Aquanaut Media joined Society6 on July 3, 2014.