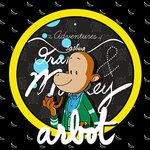 Albert Lee
When Traditional and Modern Methods Meet by Alice Yoo http://www.mymodernmet.com/profiles/blogs/when-traditional-and-modern Though he's been professionally illustrating for only about five years now, California-based web designer and illustrator Albert Lee has been doodling and scribbling for most of his life. Even at the age of two, he knew that illustrating would somehow become a part of his future because he couldn't seem to put his pencils or pens down. Now, he states, "It's become an inseparable part of who I am." Such dedication has led him to trying out different tools and mixing different mediums. Sometimes he starts by sketching with a .5mm pencil and then he paints over his pieces in Photoshop. As he tells us, "The process usually begins with a bit of brainstorming and a few preliminary sketches. During this process of discovery and experimentation, I play with a variety of ideas and tools (primarily pencils and pens), and I do my best to work out any lingering jitters and fears that may impede my progress. At this stage, my goal is to make an underlying illustration that captures the essence of the idea without compromising my personal style. "Depending upon the 'feel of the piece' and where it seems to be taking me, it can take up to 4 hours to complete an illustration. The painting process can add an additional 3 to 4 hours. I often paint my hand drawn illustrations with digital tools because 1) I can explore a variety of color schemes, textures, and layouts with the click of a mouse, 2) it is more economical, and 3) I like creating pieces that blur the lines that separate traditional and digital art. Personally, I believe that whatever tools are utilized to depict an idea, it is the essence of the idea that transcends the medium and lures the viewer in to speculate, wrestle with, and interact with a piece. To be clear, I have tremendous respect for artists that can paint in traditional mediums with seemingly the utmost ease and fluidity. Fundamentally, however, I believe they are both valid and effective forms of communication." When asked about his dark and slightly gothic version of Wednesday Addams, Lee tells what motivated him to create this personal piece. "My sisters and I grew up watching shows like the Addams Family in the 80's," he says. "We often feel drawn to characters that shared the same awkwardness and otherness that we experienced. Wednesday Addams' persona seemed to encapsulate some of my memories of growing up in Poughkeepsie, NY. Quiet, withdrawn, and preoccupied with death (a friend of mine passed away at the age of 8), I really didn't seem to be interested in the things that intrigued the kids in our neighborhood. I also chose the Addams Family because I felt as though the strength of their familial ties was reflective of our own. Despite each of their distinct eccentricities, each member was privy to a unique bond that made them an integral part of the whole." When asked why he loves illustrating, Lee had this to say. "Its therapeutic value and its ability to communicate thoughts, feelings, and ideas that words alone are sometimes unable to express. I feel the most comfortable communicating ideas and emotions through illustrations. I am definitely not an articulate/eloquent communicator. I also love drawing with my 5 year old son, Joshua. I love catching glimpses of how he interprets the world around him." I asked Lee to share some designers that inspire him and his work. "There are too many to list here!" he says. "Off the top of my head, Sam Weber, James Jean, Ronald Kurniawan, Bobby Chiu, David Choong Lee, Frank Stockton, Sam Bosma, Deth P Sun. Anneka Tran, Honoré Daumier, Egon Schiele, and Hayao Miyazaki are some of my favorites." Finally, which websites does Lee visit for creative inspiration? "I frequently rely on these sites for inspiration: Blog.Drawn.ca, Sketchoholic.com (run by Bobby Chiu), Coroflot.com, llustrationmundo.com, escapefromillustrationisland.com, and MyModernMet.com." Albert Lee joined Society6 on May 21, 2011
More
When Traditional and Modern Methods Meet by Alice Yoo http://www.mymodernmet.com/profiles/blogs/when-traditional-and-modern
Though he's been professionally illustrating for only about five years now, California-based web designer and illustrator Albert Lee has been doodling and scribbling for most of his life. Even at the age of two, he knew that illustrating would somehow become a part of his future because he couldn't seem to put his pencils or pens down. Now, he states, "It's become an inseparable part of who I am." Such dedication has led him to trying out different tools and mixing different mediums. Sometimes he starts by sketching with a .5mm pencil and then he paints over his pieces in Photoshop. As he tells us, "The process usually begins with a bit of brainstorming and a few preliminary sketches. During this process of discovery and experimentation, I play with a variety of ideas and tools (primarily pencils and pens), and I do my best to work out any lingering jitters and fears that may impede my progress. At this stage, my goal is to make an underlying illustration that captures the essence of the idea without compromising my personal style. "Depending upon the 'feel of the piece' and where it seems to be taking me, it can take up to 4 hours to complete an illustration. The painting process can add an additional 3 to 4 hours. I often paint my hand drawn illustrations with digital tools because 1) I can explore a variety of color schemes, textures, and layouts with the click of a mouse, 2) it is more economical, and 3) I like creating pieces that blur the lines that separate traditional and digital art. Personally, I believe that whatever tools are utilized to depict an idea, it is the essence of the idea that transcends the medium and lures the viewer in to speculate, wrestle with, and interact with a piece. To be clear, I have tremendous respect for artists that can paint in traditional mediums with seemingly the utmost ease and fluidity. Fundamentally, however, I believe they are both valid and effective forms of communication." When asked about his dark and slightly gothic version of Wednesday Addams, Lee tells what motivated him to create this personal piece. "My sisters and I grew up watching shows like the Addams Family in the 80's," he says. "We often feel drawn to characters that shared the same awkwardness and otherness that we experienced. Wednesday Addams' persona seemed to encapsulate some of my memories of growing up in Poughkeepsie, NY. Quiet, withdrawn, and preoccupied with death (a friend of mine passed away at the age of 8), I really didn't seem to be interested in the things that intrigued the kids in our neighborhood. I also chose the Addams Family because I felt as though the strength of their familial ties was reflective of our own. Despite each of their distinct eccentricities, each member was privy to a unique bond that made them an integral part of the whole."
When asked why he loves illustrating, Lee had this to say. "Its therapeutic value and its ability to communicate thoughts, feelings, and ideas that words alone are sometimes unable to express. I feel the most comfortable communicating ideas and emotions through illustrations. I am definitely not an articulate/eloquent communicator. I also love drawing with my 5 year old son, Joshua. I love catching glimpses of how he interprets the world around him." I asked Lee to share some designers that inspire him and his work. "There are too many to list here!" he says. "Off the top of my head, Sam Weber, James Jean, Ronald Kurniawan, Bobby Chiu, David Choong Lee, Frank Stockton, Sam Bosma, Deth P Sun. Anneka Tran, Honoré Daumier, Egon Schiele, and Hayao Miyazaki are some of my favorites." Finally, which websites does Lee visit for creative inspiration? "I frequently rely on these sites for inspiration: Blog.Drawn.ca, Sketchoholic.com (run by Bobby Chiu), Coroflot.com, llustrationmundo.com, escapefromillustrationisland.com, and MyModernMet.com."
Albert Lee joined Society6 on May 21, 2011.
Prints by Albert Lee
20 results
Filter